Azizul pedals his way to a bronze medal in Rio
RIO DE JANEIRO: Azizulhasni Awang made the country proud by winning a bronze medal in a dramatic men's keirin final at the Olympic Games in Rio.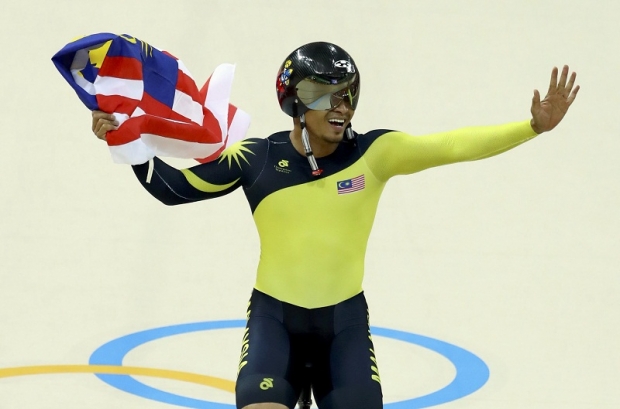 The race was stopped twice because of infringement but in the third attempt, the pocket rocket Azizul did just enough to finish third to stay behind defending champion Jason Kenny of Great Britain and Matthijs Buchli of Holland in the tensed final.
The race was stopped twice because Kenny and Joachim Eilers of Germany had respectively lapped the pace setter.
It is certainly a wonderful outing for Azizul, who had finished sixth in the final of the last Olympics in London in 2012.
Earlier, Azizulhasni was one of the six cyclists to qualify for the final.
He came out third in the first heats of the second round behind Kenny and Buchli. Three others, who came through the second heats are Joachim Eilers of Germany, Damian Zielinski of Poland and Colombian Fabian Hernando Puerta Zapata.
The top three from each second round heat will advance to the final later.
28-year-old Azizul is making his third Olympic appearance and looking for a podium finish after finishing sixth in London four years ago.
In the first round earlier, Azizul had to do it the hard way to keep his Olympic gold medal hopes alive.
Azizul needed to win the repechage after he only finished fifth out of seven cyclists in his first round heat.
Kiwi cyclist Sam Webster won the first round heat ahead of Buchli as last year's double world champion Francois Pervis just missed out in third place.
That put Azizul in the repechage with Holland's former world champion Theo Bos, Canada's Hugo Barrette and Czech Republic's Pavel Kelemen for company.
Azizul did not disappoint as he charged from the back to slip past Barrette, Bos and Kelemen to book his spot in the second round.
He is the only Asian cyclist to make it past the first round stage as Britain's Callum Skinner and Russia's Dennis Dmitriev - the silver and bronze medallists in sprint, were eliminated two days ago.
Source: www.thestar.com.my