KL2017: Malaysia grab gold in men's team time trial
The Malaysian cycling squad started the third day of the Kuala Lumpur 2017 SEA Games  with a convincing finished when they won the gold medal in the 51 kilometre team time trial event final at Nilai Square today.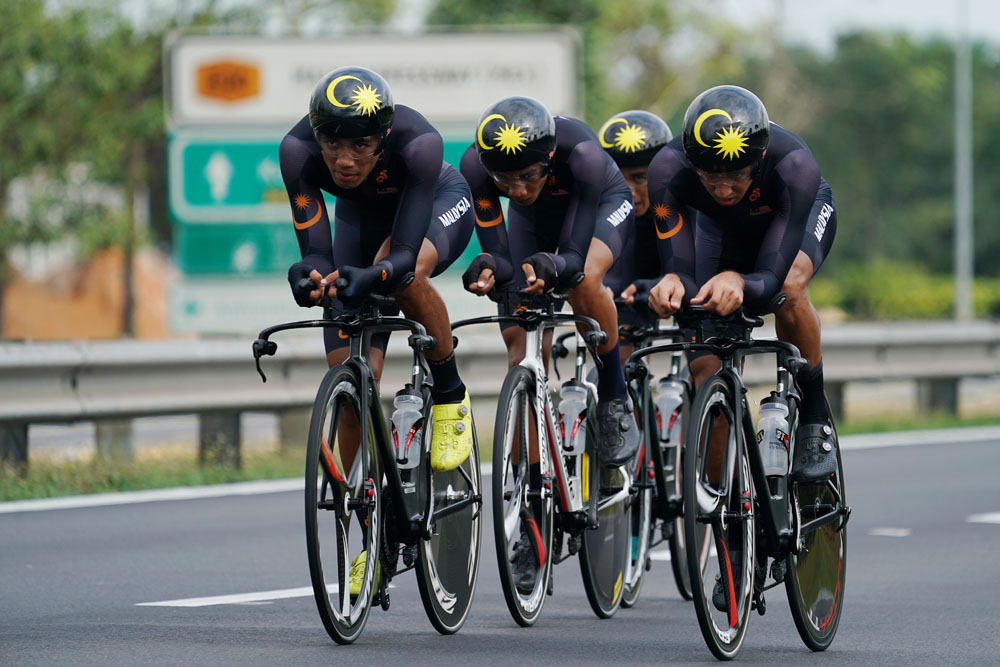 The men's team spearheaded by Mohd. Fauzan Ahmad Lufti, Nik Mohd. Azwan Zulkifle Mohd. Ameen Ahmad Kamal and Mohd. Ameer Mohd. Kamal surged ahead to the finishing line with a time of 1'1:37s.
They brushed aside their rival, Thailand who settled with a silver, clocking 1'01.56s while Vietnam walked away with a bronze in 1'02.00s.
It was suprised victory by the Malaysian cyclist as the event was not in their priority list.
They targeted to be in the top three after realising the strength of their rival namely Thailand, Vietnam and Indonesia.
"This is a bonus for us. We don't expect to deliver gold medal because Thailand and Vietnam had shown great improvement this year.
"I just told the boys to do their level best and today they did it in a very convincing fashion. This event was not in National Sports Council (NSC) 13 gold medal target for cycling but we had the feeling that cyclist had the ability to set a surprised," said team manager, Omar Saad when met after the race.